Guadeloupe and its surroundings
Set sail to the North towards Guadeloupe and its archipelago of paradisaical islands.

TEN DAYS STARTING AT 5000 € / 10 days
(10 PERS. MAX / CAPTAIN INCLUDED)
Discover Guadeloupe and its surroundings while cruising in a catamaran. This archipelago of islands with stunning horizons ensures a lovely change of scenery. Pass from one island to another in a few hours of sailing in turquoise waters. The islands' proximity allows you to enjoy activities on land and at sea. Whats more, the Guadeloupean archipelago boasts several mooring areas in stunning blue waters for moments of pure relaxation and calm. This French overseas department allows you to get away in total security.
To discover during your cruise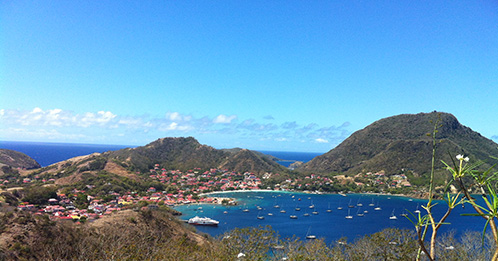 THE SAINTS ARCHIPELAGO
A chain of four islands, only one of which is inhabited. You'll enjoy swimming in the crystal clear water, especially at Sec Pâté, a legendary scuba diving site.
Activities include shopping, relaxing with drinks on one of the terraces of the cafés of Terre-de-Haut. This archipelago has an incomparable charm, in part due to the lack of cars, which makes it ideal for a peaceful moment immersed in local folklore. A total escape guaranteed!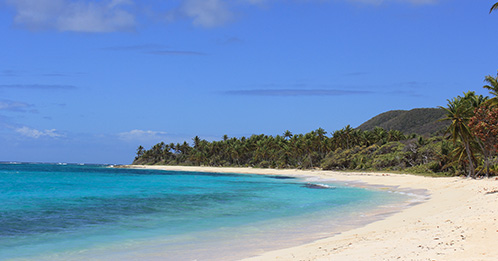 MARIE-GALANTE
A breathtaking diversity of landscapes and places to discover: distilleries, the "devil's hole", mangroves, endless white sandy beaches…. You can rent a car or a scooter while on land to take a tour of the island and visit hidden treasures.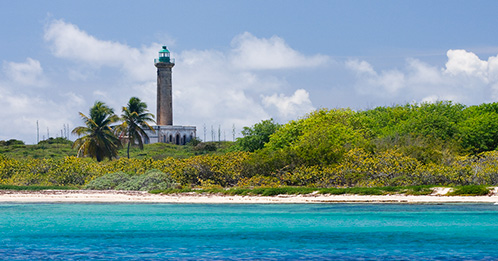 THE ISLANDS OF PETITE-TERRE
A natural reserve where hunting and fishing are prohibited. These wind-whipped islands can be a bit difficult to sail to but are still worth the detour. You can swim with sharks and sea turtles, and may even have the chance to observe the passage of schools of mahi mahi who take refuge in this protected area. A magical moment guaranteed!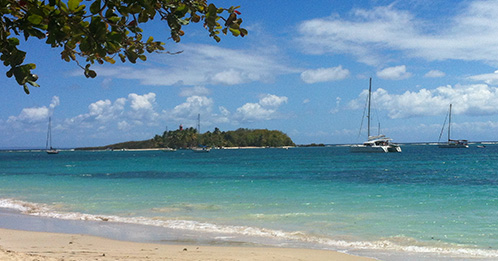 THE GUADELOUPE
Also called Karukera in the Amerindian language, Guadeloupe is known for her diverse and contrasting horizons. To the West, Basse- Terre's mountainous terrain hosts a dense tropical forest. To the east, Grande-Terre is known for its white sandy beaches and tourist destinations. Activities include visiting the Gosier beach, hiking, seeing waterfalls, swimming in the Cousteau reserve and exploring the colorful sea floor. It's your choice!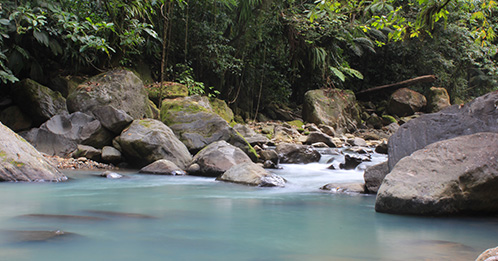 DOMINICA
The island of 365 rivers is one of the most relaxing destinations imaginable. Between high-altitude lakes, turquoise water gorges, and countless waterfalls, Dominica is overflowing with breath-taking hiking opportunities. Also worth discovering is the small village called Wotten Waven,whose natural hot water springs are encircled by verdant decoration.
Over the course of your voyage, you'll discover the joy of sailing and have your choice of daily activities to spice up your day. Let yourself be guided by our dedicated team who will show you the most gorgeous places there are to be seen. Our colorful cruises are prepared for a myriad of activities, allowing you to choose what suits you. For a unique experience, try a themed cruise and we'll organize the schedule around your favorite activities. This exclusive Calypso Cruises experience is best shared among friends or family.
Your catamaran cruise
Activities Available
Scuba Diving
Kite Surfing
Sailing lessons
Wake-board / tubing
Sub-aquatic board
Sea fishing
Climb aboard one of our spacious, comfortable catamarans (indoor and outdoor common spaces, four double cabins, a kitchen, bathroom, and shower. Snorkeling materials and swim noodles are provided. You may request meal service and activities (please indicate if you would like these services when you make your reservation). For more information, contact us at 0696 51 90 54 or by email at the following address : contact@calypso-croisieres.com
Meeting place : Pier of Grande Anse – Avenue Robert Deloy – 97227 Les Anses-d'Arlet